VIA FERRATA DELLE AQUILE
Exciting itinerary with great exposure that crosses the east side of the Paganella, thanks to natural ledges and metallic stairs you will enjoy a unique view of the Adige Valley and the Brenta Dolomites up to Lake Garda.
Exciting moments in crossing the spectacular Tibetan bridges and the final climb through the spiral stairs.
We move in small groups to provide you with the highest quality and service.
Our Alpine Guides are all UIAGM certified.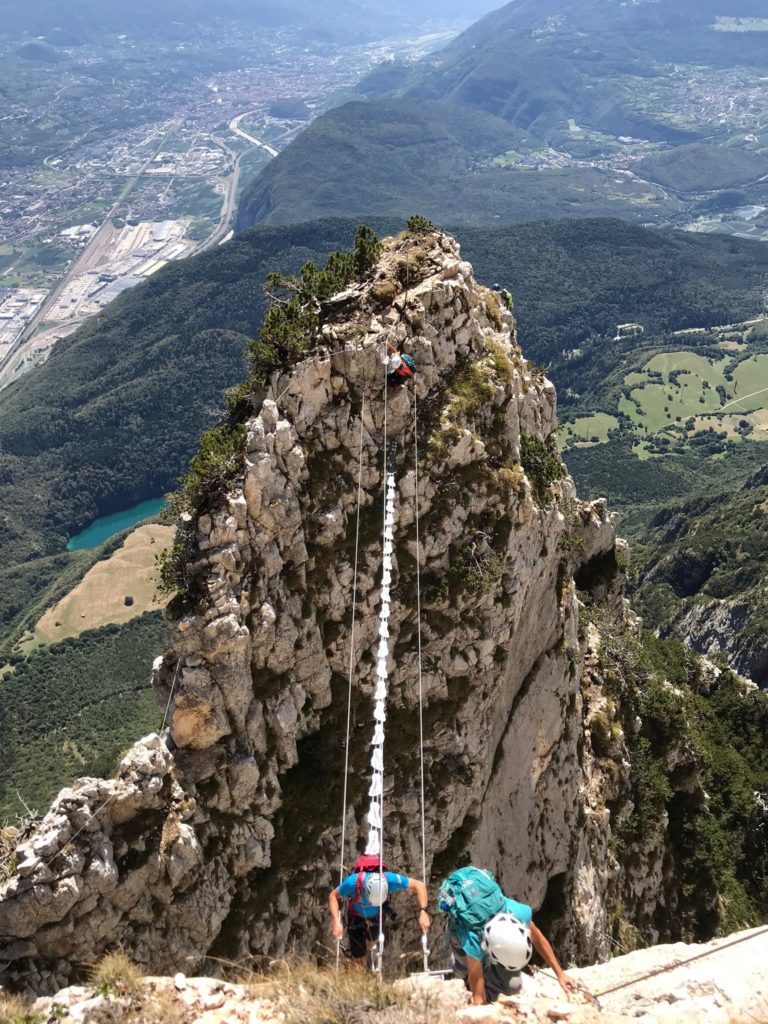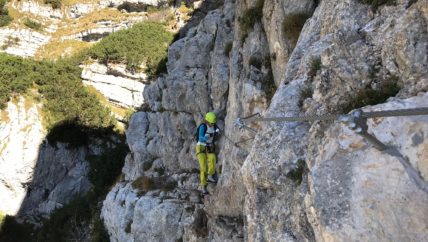 ANDALO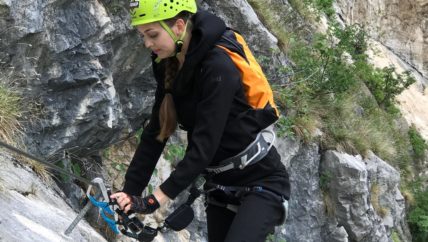 ARCO