VIA FERRATA MONTE COLODRI
This pleasant and easy via ferrata, allows to reach the top of Monte Colodri, offers a magnificent view at first on the Sarca Valley and then towards the town of Arco and the Lake.
The via ferrata with a variety of routes climbs without great difficulty between the most difficult sides of the Cliff Secca and Monte Colodri, taking advantage of slender ledges and smooth plates, offering to those who for the first time engage in this activity a first approach to the vertical world.
We move in small groups to provide you with the highest quality and service.
Our Alpine Guides are all UIAGM certified.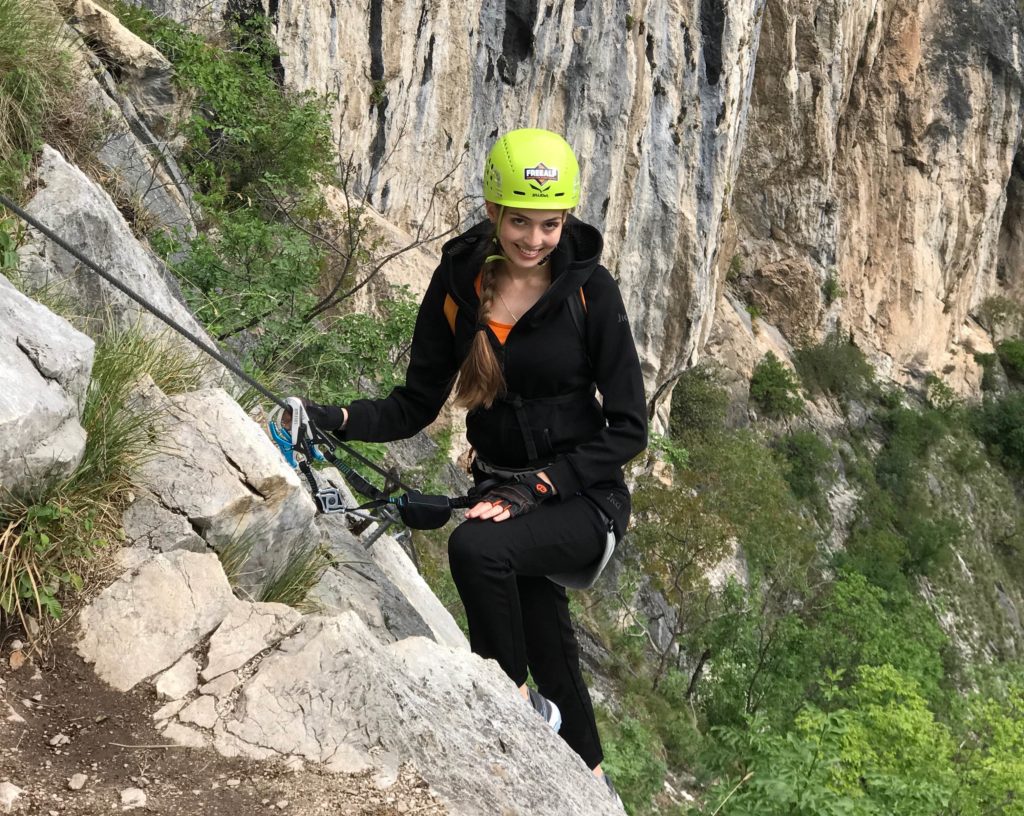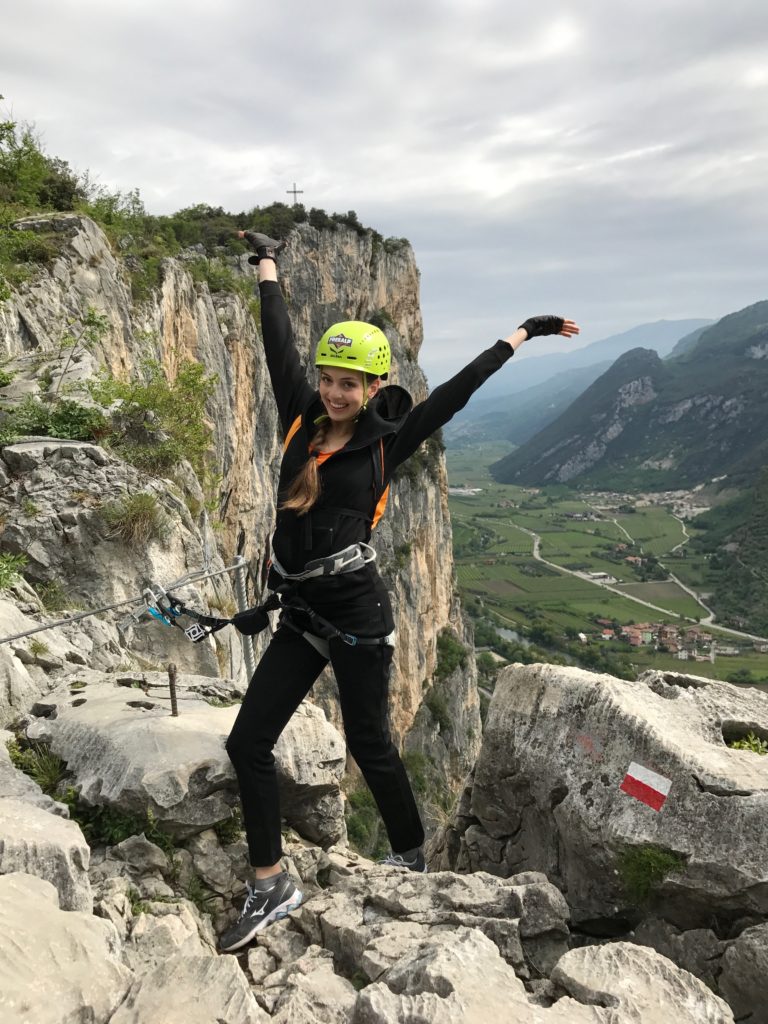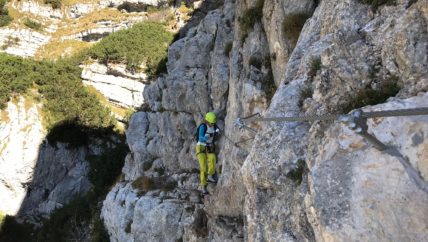 ANDALO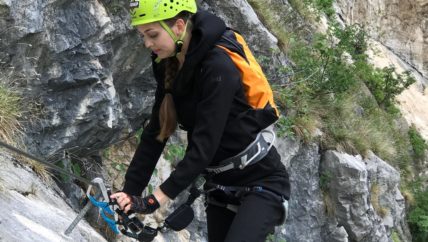 ARCO